Crau Hay
The Natural Prairies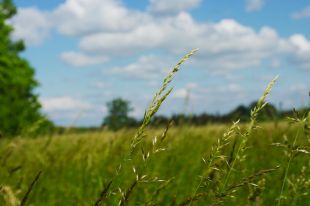 Situated at the border of the old and the new Crau on a very stony area of clay-limestone earth, our natural prairies cover an area of more than 100 hectares. The oldest date from 150 years ago at which time the irrigation canal "Rageyrol de Vergières" was built.

The sowing of these prairies occurs naturally with the help of the waters of the Durance in the summer and sheep-grazing on them in the winter. Each year, you can find an exceptional and balanced diversity of flora and fauna with a mixture of legume and grass varieties.

The three hay harvests occur between May and September. The dry windy climate allows us to harvest a high quality forage which is rich in mineral salts. The 4th harvest is left for sheep to graze on from October onwards. We are members of the committee "Hay of the Crau" ("Foin de Crau ») and we abide by the standards of the AOC specifications since its creation.


Hay bales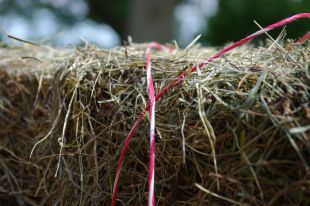 We produce and sell hay, luzern and straw in several different formats. We deliver throughout the Provence-Alpes-Côte d'Azur region and to neighbouring regions using our own lorries. For other destinations and for exports, we use specialised transporters.

Bales weighing 25kg of average density are grouped together in loads of fourteen. These can easily be handled manually in places with difficult access. This is our most commonly used format.

High density bales of 150kg require mechanised handling.

The red and white string and the accompanying label are proof of our adherence to AOC requirements.


Bags of hay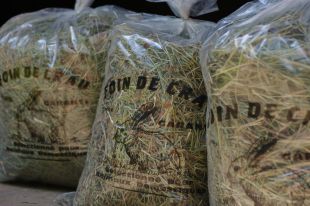 Part of our production is chosen to be put into small bags for domestic animals and for cooking. Hay is put into bags, having had the dust removed beforehand. It undergoes different checks before being put on sale and is in accordance with the specifications of the AOP.

Our experience of over 25 years of production allows us to cater for a nation-wide demand, completing orders ranging from small packages to entire crates.

Should you wish to know more about the shops in which we sell, as well as online sales, do not hesitate to contact us.